The Pembleton
Our V-Sport & T24 prices will increase from 04/06/21
Due to increasing costs of supplies as a result of both Brexit and COVID-19, the prices for our T24 and V-Sport models will be increasing from the 4th of June 2021.
While this is disappointing news, we have offered a small window until that date, that either model can be purchased at the current price. We hope this will mean that anyone who is interested in making an order in the near future can remain unaffected by these changes, and avoid disappointment.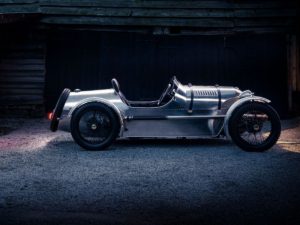 T24
The T24 will increase to £29,995.00 (£35,994.00 Inc VAT)
How to Order
If you are interested in ordering before the price changes come into effect, this can be done in the following ways:
Over the phone (01299 832944)
Via email (sales@pembleton.co.uk)
Booking a visit before 04/06/21 (Please arrange a date via either of the contact methods above)
A full deposit would be required to secure the purchase before price changes come into effect. Car specifications and options can however be finalised at a later date.
V-Sport
The V-Sport will increase to £24,995.00 (£29,994.00 Inc VAT)